About Me
Behavioural Modification, Parental management, Adjustment issues, Depression and anxiety
Hello! I'm Anusree
Licensed Therapist
Mrs. Anusree PR is a Licensed Clinical Psychologist who is registered under Rehabilitation Council of India after successfully achieved her M. Phil Clinical Psychology from National Institute for Empowerment of Persons with Multiple Disabilities(NIEPMD).Currently working in Thanal Karuna centre for rehabilitation and research institute, kuttiady, Kozhikode district. And alao practicing as an consultant Clinical Psychologist at KMC Hospital, kuttiady. She has extensive experience in the field of child rehabilitation and parental management training. She has immense experience in dealing with behavioural issues among children/person with disability. She is successful dealing with adjustment issues, depression and anxiety disorders and other neurotic disorders through cognitive Behaviour therapy. She also extends her service at the community level through various awareness and training programs
I Work With Individuals, Couples, Families, & Groups Individual Therapy
Individual therapy addresses behavioral and socio-cultural changes. The person is given an opportunity to develop better skills, with a mindset to achieve a good quality of life.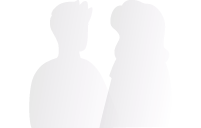 Couples Therapy
Couples Therapy offers all the support and information you need to lead a happier, healthier and more romantic marriage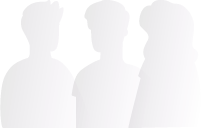 Child Therapy
Child therapy is used to help with the emotional, psychological and developmental issues that arise during childhood.
"HEALMIND is an online counselling platform that I love. It's so easy to use and quick to find a counsellor. The counselling is incredible and it offers a huge range of different types of therapy."
Jessica & Ron – Couple: Age 34 & 38
"Mauris blandit aliquet elit, eget tincidunt nibh pulvinar a. Sed porttitor lectus nibh. Praesent sapien massa, convallis a pellentesque nec"
"Nulla porttitor accumsan tincidunt. Curabitur non nulla sit amet nisl tempus convallis quis ac lectus. Proin eget tortor risus. Vivamus suscipit tortor eget felis porttitor volutpat"
Contact Me
Ask a question or book an appointment below. For emergencies call 112 or visit your nearest hospital