Online Individual Therapy In Kerala
Healmind  provides Online Individual counselling and psychotherapy to those who can't access, or afford traditional services.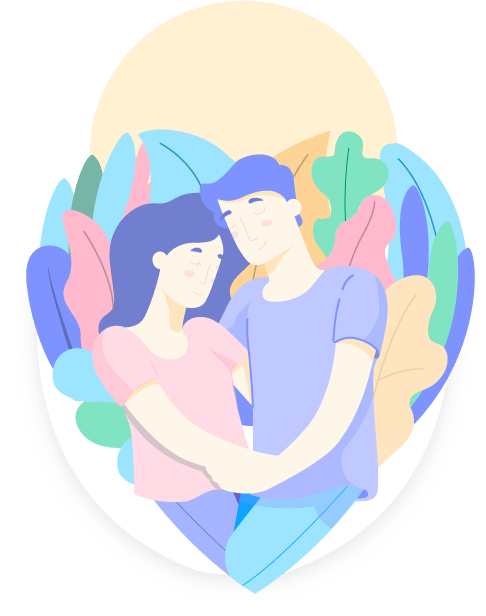 No more long commutes or waiting rooms
With our online Individual counselling, you can talk to a psychologist from the comfort of your home! With no commute and no waiting room, it's easier than ever to get the help you need.
Online 24/7 access
Need help now? We're available 24/7 via phone or Whatsapp to answer any questions or offer emotional support.
Counseling tailored for you
Our team of psychologists are experts in their field. Whether you need help with stress and anxiety, family conflict, depression or anything else, they've got your back!
A natural solution for everyone
Whether you're a child, individual or couple – we've got something for you! Our team of professionals understand all types of issues that people go through. With reliable service and affordable prices on every package, there's no excuse not to talk to us today.
Reasons for Individual Therapy
Anxiety & Stress
Each one of us experiencing everyday stresses. That nervousness will be a short time but if stress and anxiety begin to interfere with your daily life it may indicate a more serious issue. Increased anxiety may lead to avoidance of particular situations and create both physical as well as psychological symptoms. Generalized anxiety disorder, panic disorder, are some of the abnormalities related to stress. There are various counselling techniques available for managing your anxiety, even through online consultation.
Insomnia
Insomnia is a sleep disorder in which you have trouble falling and/or staying asleep. It may also come and go, especially if you experience stress, injury, substance abuse, or depression. There are many types of insomnia that range from short-term to chronic. Insomnia can be treated with medications, therapy, lifestyle changes and relaxation techniques.
Anger
Feeling angry, upset or vengeful because someone has done you wrong is natural. You may be thinking about how to deal with your anger. If the situation was bad enough to make you feel angry, then it's important that you take time to think things through before taking action. That way you can avoid doing something stupid or hurtful like hurting yourself or others. Through online Individual counselling You can resolve your issues
Addiction
Confessing that you are suffering from a substance abuse problem can be very difficult. Understandably, many people addicted to drugs or alcohol feel much shame in admitting they have a problem and would prefer to manage their addiction on their own. However, without professional help, it is virtually impossible to break free of drug or alcohol abuse. There are numerous stigma attached to addiction, and if you suffer alone this only makes the condition worse as you isolate yourself and your problem becomes your secret.
Relationships and Marriage Challenges
Relationship And Marriage Challenges
Relationships come with all sorts of challenges and difficulties. There are things that you could do to improve your relationship, although sometimes that is easier said than done. We offer online individual counselling and relationship advice – from getting over a breakup or infidelity, to stopping a bad habit such as gambling or drinking. This service is confidential and anonymous.
Abuse
 No one can be forced to have a relationship with anyone or anything, and it is completely important to understand the definition of abuse before making any decisions. Abuse can be physical and emotional, and it happens to adults and children alike. If you experience this type of mistreatment in your life, please don't hesitate to contact us for help!
About Individual Therapy
Individual therapy can be very helpful. In individual therapy, or counselling, you work with a trained therapist to talk about questions and concerns that are important to you. Therapy gives you a chance to express your thoughts and feelings in an accepting and understanding environment. You can focus on solving problems, changing behaviour, improving relationships, and exploring ways to help yourself or others. You might also learn ways to reduce stress and develop healthier patterns of thought and living.
Online Individual therapy may help you cope with a past experience or gain confidence in an area you want to build. It can give you more energy, new interests, and a greater appreciation of life. If your friends and family think something's wrong, but you say that everything is fine, they may push you to talk with a therapist. While their concerns are well-meaning, therapists help people focus on themselves..
online Therapy can help you improve your relationships, manage frustration and conflict, resolve life challenges, enjoy positive feelings, and set goals.
Book Your Appointment
Book Your Slot As Time Preferences
Pick Your Therapist
Choose your therapist from well qualified
professionals
1st Session!
Begin Your Journey To Better You
Contact Healmind
Ask a question or book an appointment below. For emergencies call 911 or visit your nearest hospital