Online Counselling in Kozhikode, Best Psychologists in Calicut – Healmind
Healmind is an online counselling service in Kozhikode, providing professional mental health services at an affordable price. so get in touch now! Individual Therapy
To address any sort of problems that can affect one's quality of life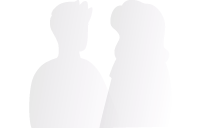 Couples Therapy
 To enjoy a healthier and happier married life by resolving difficulties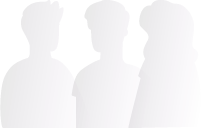 Family Therapy
To improve communication between family members and make them Happy
Professional Online Counselling in Kozhikode | Get Help Now
Healmind is here to give you access to online counseling in Kozhikode. Now you can get professional counseling right at your fingertips!
Affordable Care, Guaranteed
At Healmind, we believe that everyone should have access to quality mental health care. That's why we offer our services at an affordable price so you don't have to worry about breaking the bank.
Get The Help You Need, Whenever You Need It
We're always open for you. Our therapists are available every day, 24 hours a day, 7 days a week – no matter what time of the day it is. So, if you feel like chatting at 3 am or 2 pm, we're always available to lend an ear and provide some free counselling sessions.
High-Quality Service To Help You Thrive
Our team of professionals is highly trained to provide you with the best possible care and advice. We guarantee that our services are of the highest quality and designed to help you live a healthier and happier life.
Always there for you
Healmind provides 24/7 access from anywhere, so that you can get the help and advice you need, when you need it.
 Healmind – Online Counselling & Psychologist Consultation in  Kozhikode.
Our Online Malayalam Counseling is designed to help you find the right path for you. At Healmind's Online Counseling, counselling takes place through video conferencing technology. The benefits of online counselling are numerous, including the convenience, support and privacy that come with your private sessions.
We have a team of online psychologists at Healmind who are specially trained to listen without judgement, listen for patterns and symptoms, and provide you with advice that is right for you.
Healmind is one of the best online psychotherapy centre in Kozhikode, which provides counselling and talk therapy to customers through online counselling. We are here to help you with all your mental health issues like anxiety, stress, depression, burnout and more. We offer all kinds of psychological services from short-term talks to licensed clinical treatment and counseling for life long challenges. You can book an appointment with best mental health professionals and communicate with them via text chat, audio/video (Zoom) call or email.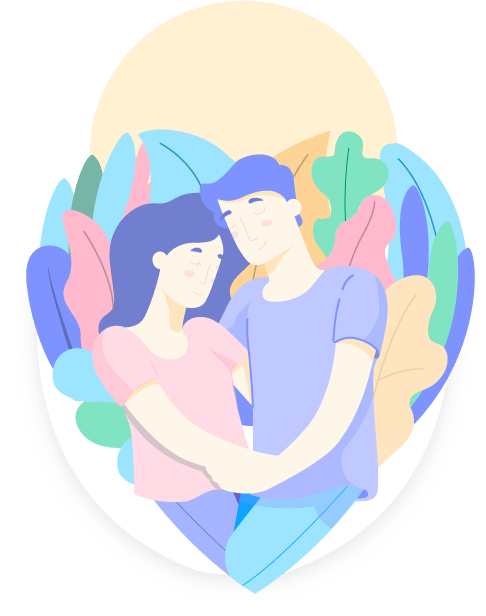 Our Clinical  Psychologists in Kozhikode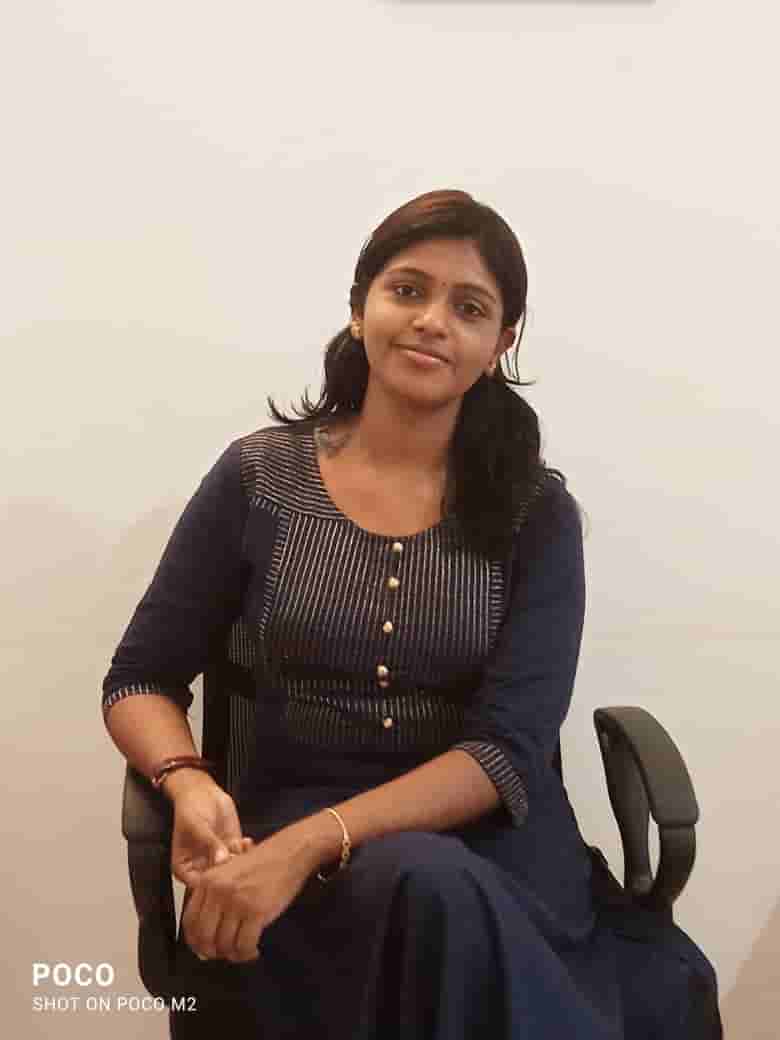 Arpitha Sachindran
Clinical Psychologist
Ms.Arpitha Sachindran an experienced Clinical Psychologist  with RCI License worked in many mental health settings including reputed hospitals, private clinics, and community services. She focuses on strengthening the quality of life of clients from the perspective of positive psychology.
Arpitha is specialized in Child Parents interaction, Marital- sex therapy, Adolescent mental health, and Personality Disorders.
Expertise in CBT, BT and Dynamics and online Counselling.
Good in Malayalam, Tamil and English.
Sreerekha Mohan
Clinical Psychologist
Mrs.Sreerekha Mohan is licensed clinical psychologist (RCI)(A63465). She has years of experience working in government and private sectors and expertise in dealing with child, adolescent and adult psychological and psychiatric problems via online &  Face To Face Therapy
She uses client-centered therapeutic approaches depending on the individual's psychological needs and problems by using different psychotherapeutic methods such as CBT, BT, Positive psychological interventions, Mindfulness based therapy etc.
Good in  Tamil , Malayalam and English. Expert in handling Online psychotherapy
Anusree P R
Clinical Psychologist
Mrs.Anusree PR is a licensed clinical psychologist who is registered under Rehabilitation Council of India after successfully achieved her M. Phil Clinical Psychology from NIEPMD .She has extensive experience in the field of child rehabilitation and parental management training ,  dealing with behavioural issues among children/person with disability. She is successful dealing with adjustment issues, depression and anxiety disorders and other neurotic disorders through CBT. She also extends her service at the community level through various awareness and training programs & Online Counselling platforms
Sini Elsa Joseph
Clinical Psychologist
Ms.Sini Elsa Joseph has a Mphil in clinical psychology from NIEPMD.Since 2018, she has been working in diverse clinical settings and hospitals treating adults, adolescents and children with various disorders utilizing a wide range of holistic orientations and techniques.
Ms.Sini Elsa Joseph is a member of many professional organizations such as Indian Association of Clinical Psychologists - Kerala Region ( IACP-KR) and psychology circle.
She has research publications in international and indian journals of psychology.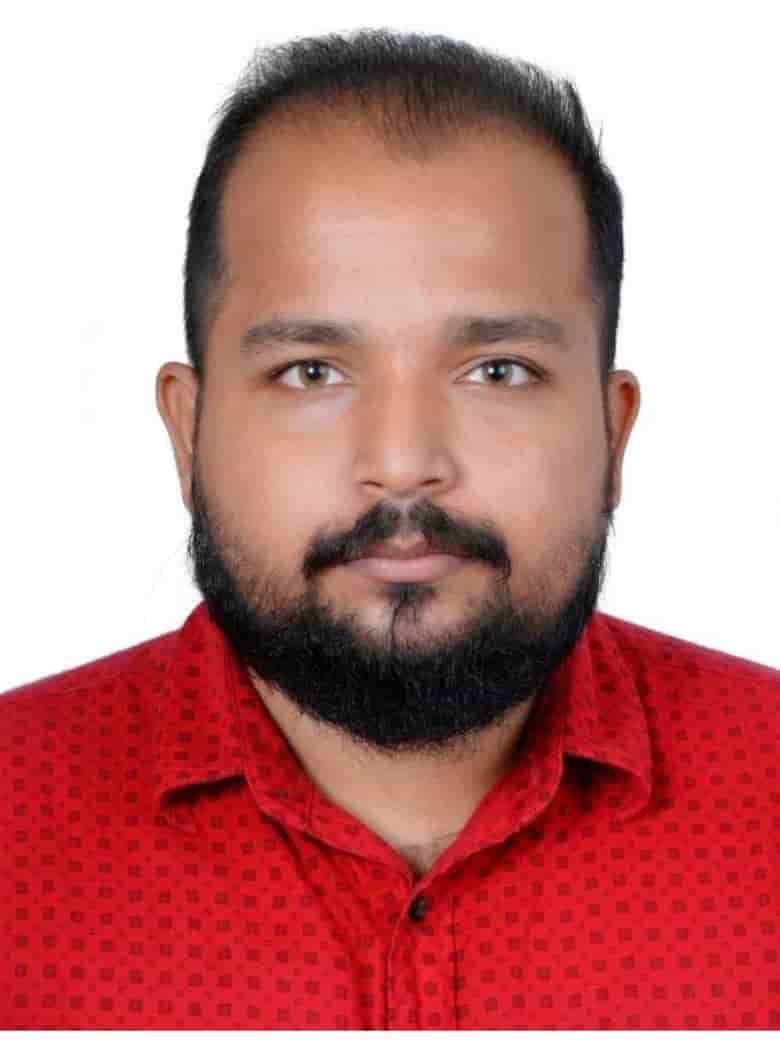 Hemil E G
Clinical Psychologist
Hemilnath E.G is working as a clinical psychologist with registered under RCI (Rehabilitation Council of India) for the last two years.
He was completed MPhil from the National Institute for empowerment of persons with multiple disabilities (NIEPMD). his areas of interest in anxiety disorders, personality disorders, mood disorders, and neurorehabilitation and managment. he is specialized in CBT, DBT, neurorehabilitation etc.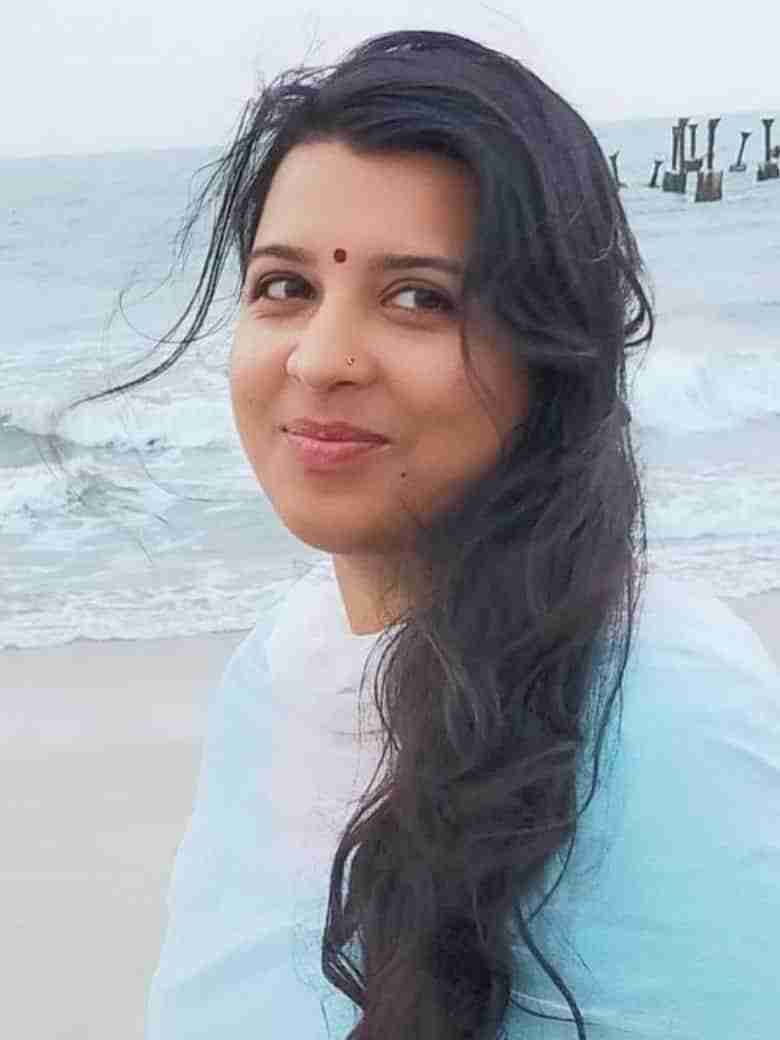 Prijitha S
Clinical Psychologist
Prijitha S , Licenced Clinical Psychologist Experienced clinical psychologist with a demonstrated history of working in clinical settings and health care sectors. She has proficiency in dealing with various child , adolescent and adult mental health issues.
Her medical qualification includes MPhil in Clinical Psychology. Her major areas of expertise include brief therapies especially solution focused brief therapy. She is keenly interested in Neuropsychology as well.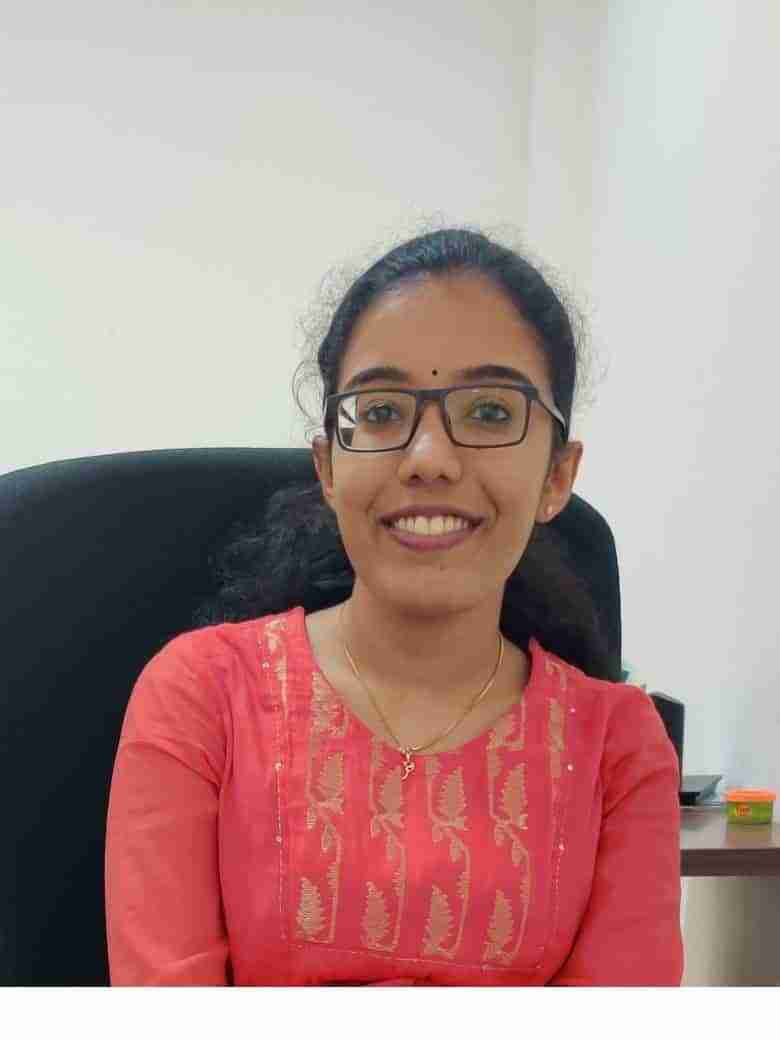 Praneetha
Clinical Psychologist
Ms. Praneetha  is a licensed Clinical Psychologist  completed her MPhil Clinical Psychology from Institute of Mental Health and Neurosciences, Medical College-Kozhikode.
She was trained in Behaviour therapy (BT),Cognitive Behaviour Therapy(CBT), Psychoanalytic psychotherapy and SFBT. She is genuinely passionate towards improving the quality of mental health wellbeing among individuals who are experiencing various mental health issues.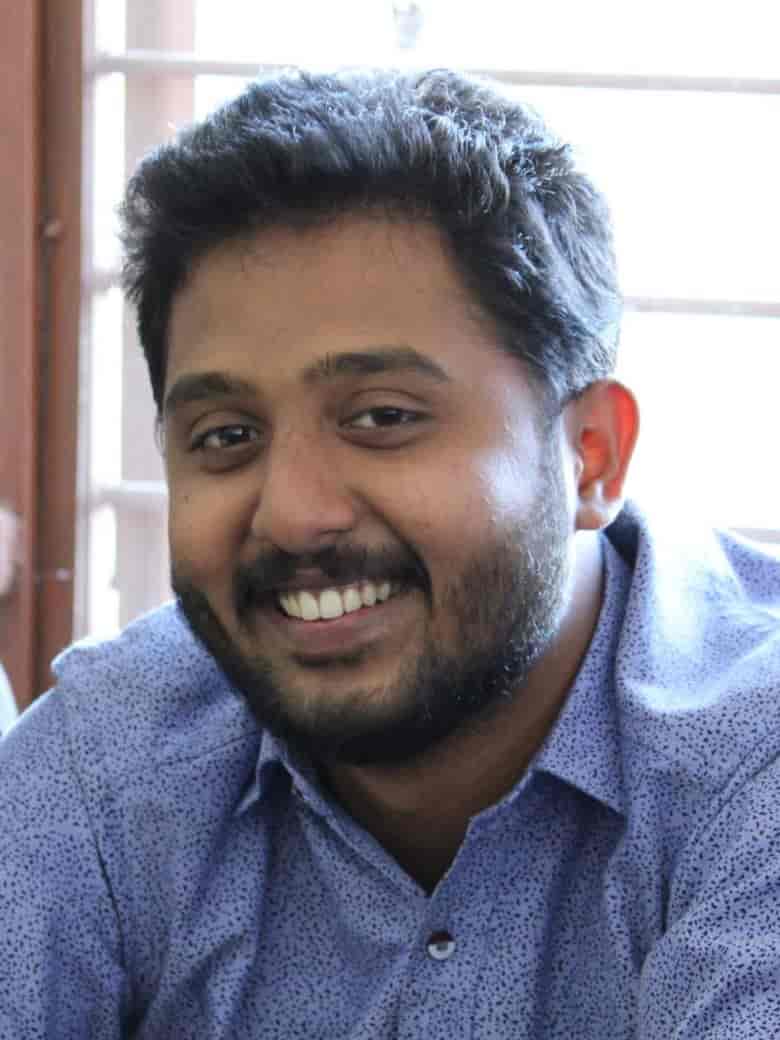 Jipson Sebastian
Consultant Psychologist
Mr. Jipson Sebastian is a Consultant Psychologist and mental health Professional who is expertise to provide Psychological help for individuals, Who are going through various emotional crisis.
He completed his Post Graduation (MSc Psychology) From Indira Gandhi National Tribal University, Madhya Pradesh,India.  He completed his Graduation from Central University of Karnataka.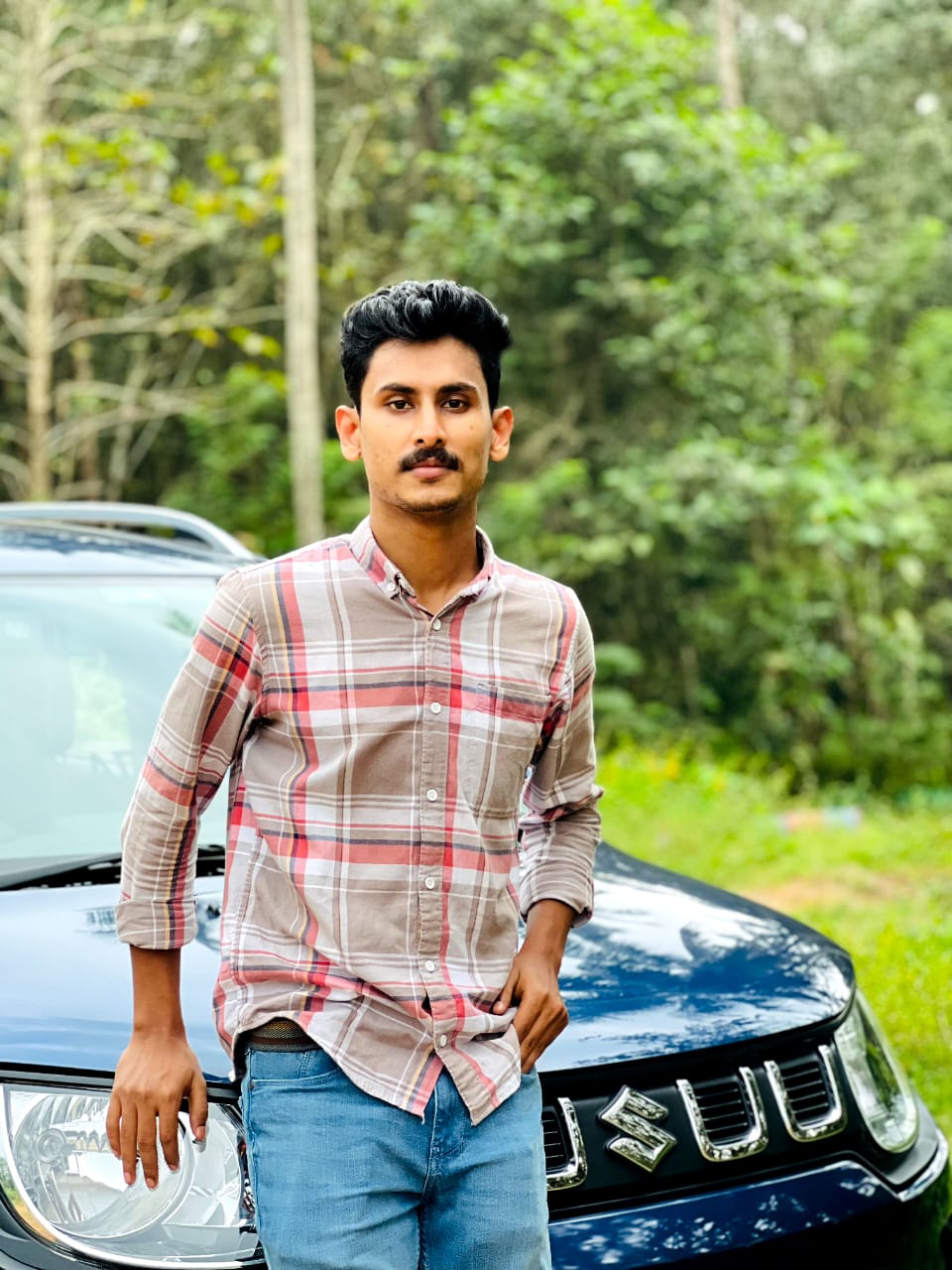 Ashik Junaid M
Psychiatric Social Worker
An Imhans Kozhikode alumna who had completed M.Phil in Psychiatric Social work with Second rank from Kerala University of Health Science during 2019_2021. He is an authorized mental health professional under state mental health authority, Kerala. 
He was trained in Behaviour therapy (BT) , Cognitive Behaviour Therapy(CBT), Parental Management Training(PMT),Psychoanalytic psychotherapy and many other psychotherapeutic approaches.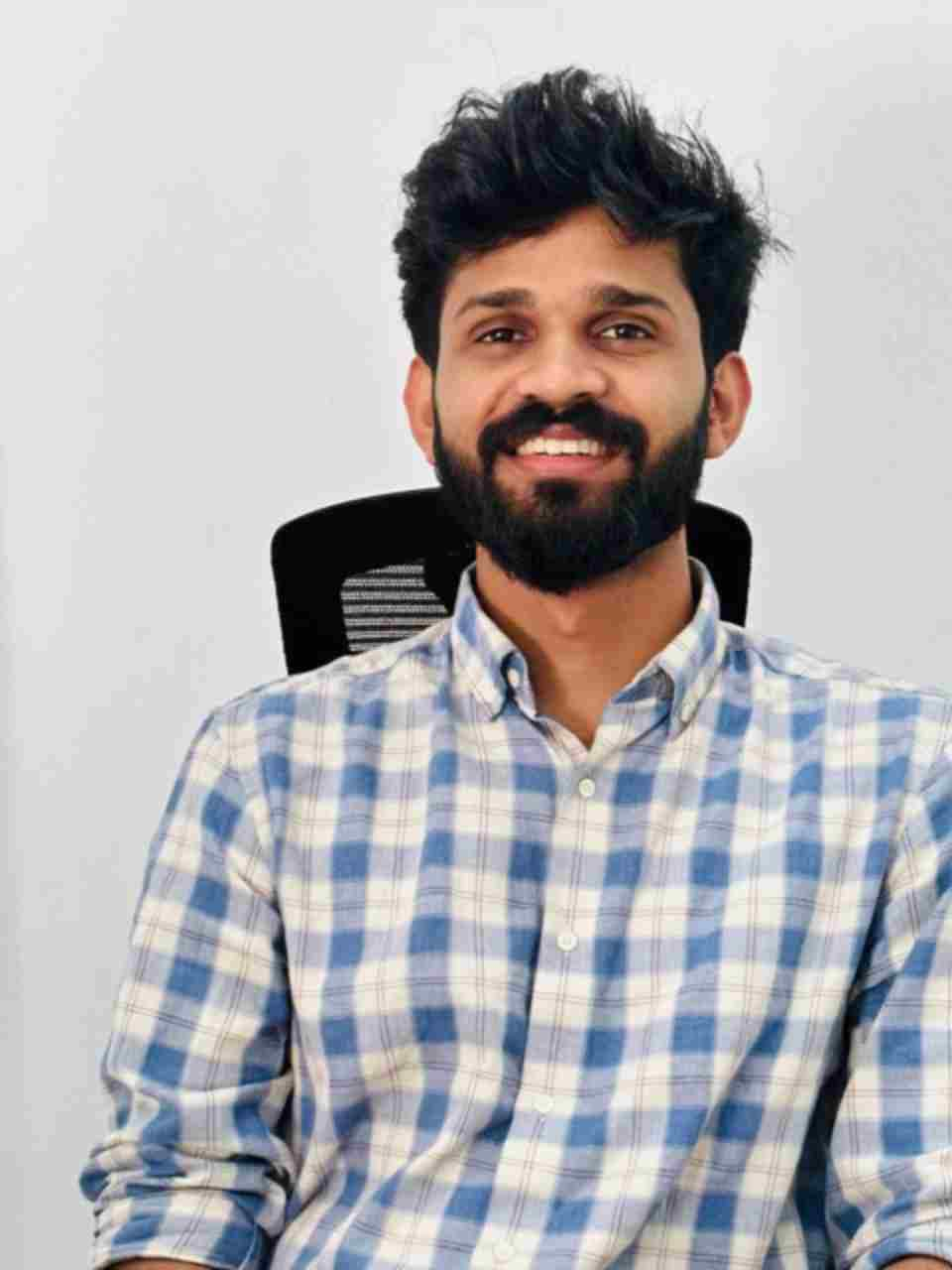 Akash Mohan
Psychologist , Queer Affirmative Therapist
Akash Mohan is  an experienced counselling psychologist who practises in the areas of general mental health and wellbeing, interpersonal relationships, common mental health concerns, gender and sexuality-related concerns, queer (LGBTQIA++) affirmative mental health and related concerns, and trauma-informed practises with individuals and groups.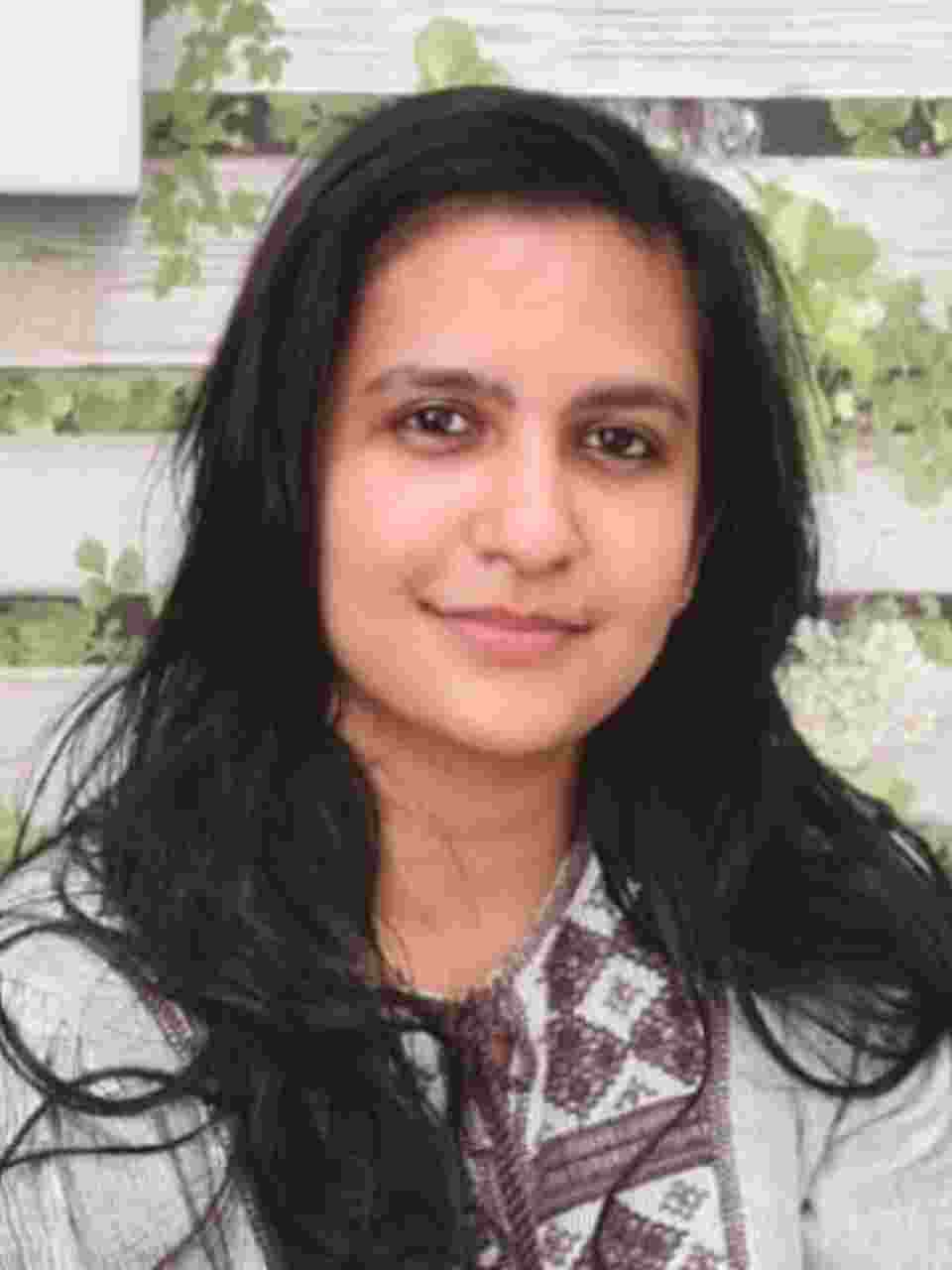 Anjaly George
Clinical Psychologist
Ms.Anjaly George is a licensed clinical psychologist .She completed her M.Phil in Clinical Psychology from National Institute of Empowerment for Persons with Multiple Disabilities (NIEPMED),Chennai and M.A in Applied Psychology from TISS, Mumbai. She has also completed online certificate course in Basic skills and applications of Cognitive Behaviour Therapy from NIMHANS, Bangalore.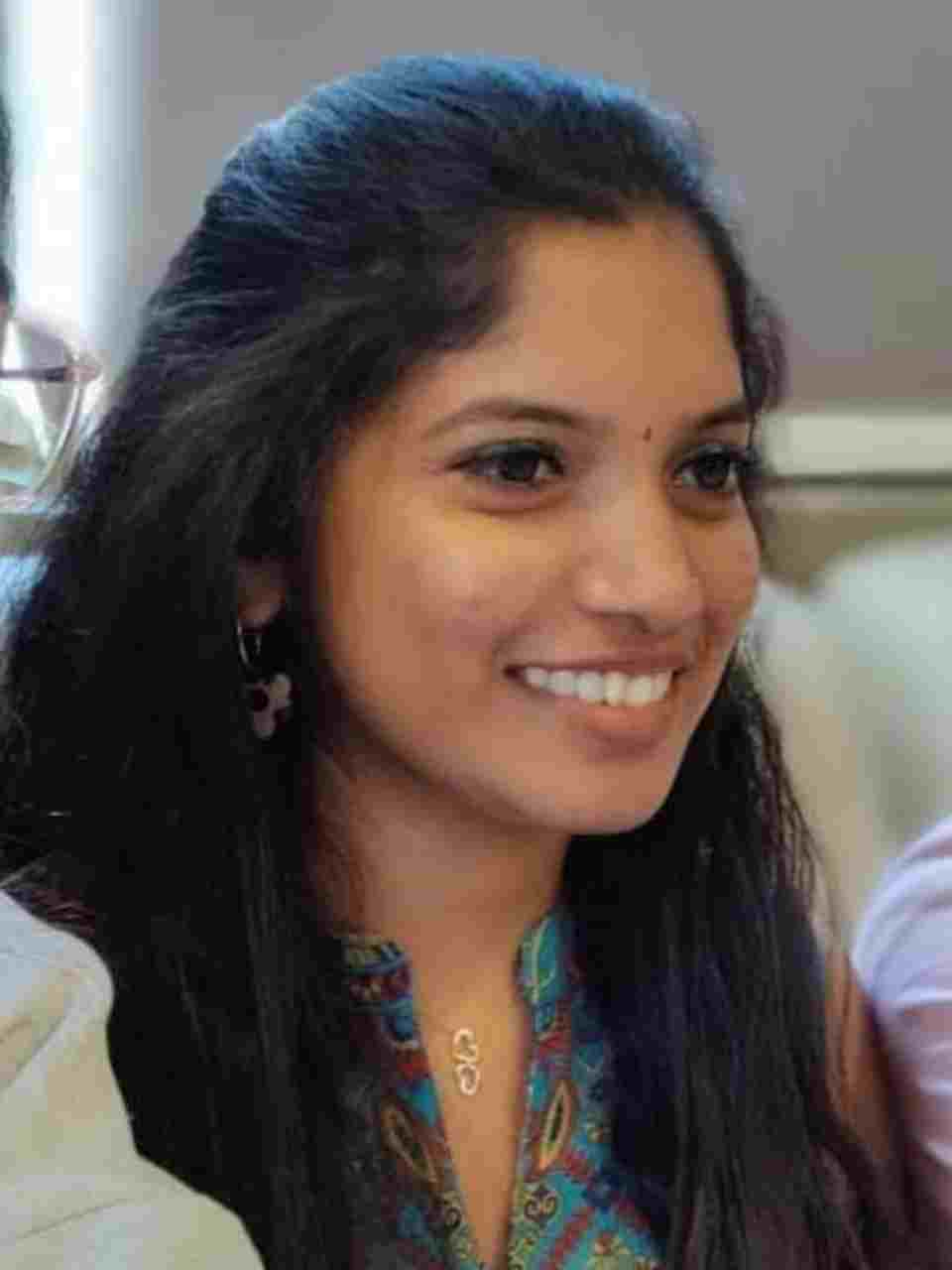 Archana K M
Clinical Psychologist
Ms.Archana K.M is a licensed clinical psychologist registered under Rehabilitation Council of India (RCI).She had completed her MPhil in Clinical Psychology from National Institute of Empowerment for Persons with Multiple Disabilities (NIEPMED),Chennai .
She is an expertise in dealing with child, parental guidance, psychological and psychiatric problems. Both online and offline counseling and psychotherapy sessions are offered.
Athira V P
Consultant Psychologist
Athira received her Integrated Master's Degree in Clinical and Counselling Psychology from Central University of Karnataka, in the year of 2020. She was an intern at All India Institute of Speech and Hearing, Mysuru and Institute of Mental Health, Kilpauk
Athira utilizes variety of techniques and skills drawn from recognized therapeutic modalities including CBT, DBT, Psychoeducation, Play therapy and Behavior Modifications.
Shintu Sebastian
Licenced Psychotherapist ( reg no SW71/2023/SMHA)
She has compleated MPhil in Psychiatric Social Work from Institute of Mental Health and neurosciences (IMHANS) with first class. she has interested in working and also clinically supervised to dealing with individual with Anxiety , depression , Obsessive compulsive disorder ( OCD) , Adjustment problems , Family counselling , couple therapy and Addiction counselling. She has been trained in Cognitive behavioural therapy (CBT) , psychoanalytical psychotherapy and behavioral therapy.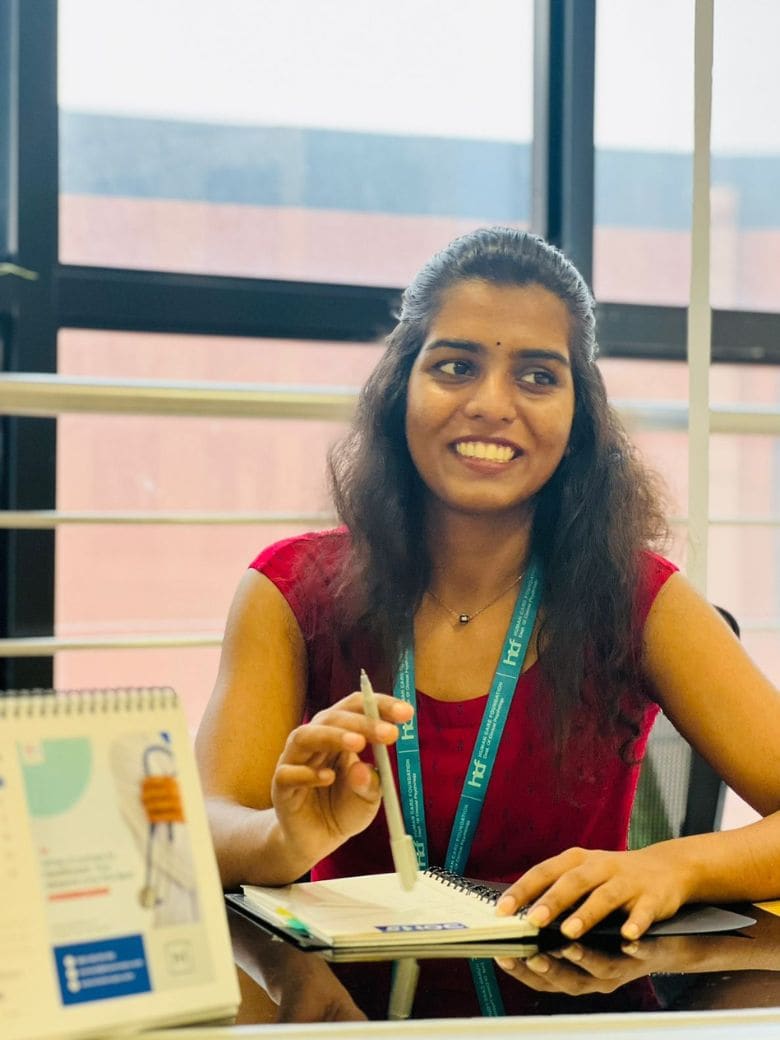 Anjali Prakash
Consultant Psychologist
Ms. Anjali Prakash is a consultant psychologist. she completed her post graduation (MSc psychology) from LISSAH college kaithapoil.  She has an extensive experience in working with children, is certified in learning disability management and dealing with cases of personality disorders, sexual disorders and also she is family therapist. She has immense experience in dealing with behaviour problems in children and anxiety, depression, stress and other neurotic and psychotic disorders in adolescent and adult.
 Know More About Malayalam  Online Counselling  
Counselling in Kozhikode
     Therapy is a time-tested way of treating mental disorders and other problems in a very natural way. It helps people deal with their problems in such a manner that they are able to experience relief and happiness. This method involves using therapies, counselling, meditation and yes; even biofeedback that help improve the mind and treat psychological issues like depression, anxiety and stress.  Therapy can be used as a supplement or replacement of medication but both have individual benefits and risks . Our  Therapists in kozhikode  are trained professionals who know how to  help their clients overcome various kinds of psychological issues with their natural human resources like rational thinking, empathy and mindfulness. It has been proven that safe treatment methods like cognitive behavioural therapy, psychodynamic therapy etc completely address mental disorders causing people pain and suffering due to its negative effects on daily life activities.
Psychological counselling in Calicut
Healmind is a leading  Online counselling centre in Calicut which provides counselling services on the diagnosis and treatment of mental disorders, psycho-social problems, stress management and marital & relationship issues. We work with our clients to understand their circumstances and help with coping strategies, decision making abilities and promote positive attitude towards life.
Healmind is a online counselling  site that brings all the most natural and effective answer to your problems. We have a team of experienced therapists in kozhikode  who work extensively in full time online counselling process. Our main aim for being here is to provide comfort and hope to people who are suffering from mental illness without any hurdles.

Types  of Malayalam Online Therapies Healmind Provide 
Child Therapy in Kozhikode
We are a one stop centre for all treatments of Child Psychology and Behavioral Biofeedback. The best Psychologists  in Kozhikode (Kerala) provide their expert opinion on how to bring up your child, what to do in case you are having a tough time at home, how to discipline your child or the best way to handle difficult situations.
Individual Therapy in Kozhikode
Seeking individual therapy means you are looking for help and support from a mental health professional. Your psychologist or counsellor will use psychological means to help you identify your emotional and personality problems or disorders. This work often comes from trauma, learned behaviour, and defence mechanisms that have been shaped by previous experiences.
Couple Therapy in Kozhikode
Couples therapy helps you and your partner acknowledge the specific situations, behaviors, and attitudes that are creating distance between you. Through the use of Cognitive Behavioral Therapy (CBT) techniques we can learn how to communicate effectively, address problems that have become a barrier to healthy connection, and ultimately build closer bonds so that you can work through tough times.
Family therapy in Kozhikode
  Family therapy can help family members communicate more effectively and work together to solve problems. Family therapy can focus on one family member or on the entire family as a group, including siblings and extended family members.
Frequently Asked Questions
Who is the best psychologist in Kozhikode ?
Heal Mind is a health and wellness center founded by therapists and psychologists with dedication to betterment of the mind and body. We provide case management services that help our clients understand how their therapy process works. Our team Psychologists are available in Kozhikode.
who is a Clinical psychologist ?
A clinical psychologist is a mental health professional who uses psychology to diagnose and treat mental, emotional or behavioral problems, or who uses psychology as a tool in their other psychological and health-related work.
How do I know if I need counselling?
Counselling is a process of getting to know yourself and your thoughts, feelings and behaviour. As you learn more about your strengths and weaknesses, it gets easier to manage your stress and develop better coping strategies. Counselling can help make the transition from school to adulthood a bit easier by providing guidance on career choices, life plans and relationships. You can also find out how much time you really need for yourself; whether or not you have time for friends and family; how to handle stress in your daily life; get a feel for what you might want to do in the future – all while learning how to deal with life's issues when they arise.
How do I prepare for online Counselling?
There are a number of things you can do to prepare for your counselling session. Firstly, it is important that you arrange some time in advance to ensure that you have the right space and time available. We suggest allowing 45 minutes to an hour for your counselling call. Learn More about how to prepare for an online therapy and also see what can expect from therapy
What is the difference between psychologist and a clinical psychologist?
A clinical psychologist (psychotherapist, counselor) works with clients to explore their thoughts and feelings in an environment that respects their autonomy and dignity. A psychologist may work with individuals or groups on a variety of issues such as personal growth and development, relationships, work performance, career transitions and career or life transition.
Can I use WhatsApp for counselling ?
Yes, you can use WhatsApp for counseling. The video call feature of WhatsApp (and similar apps) allows you to see your clients face to face, which makes them feel more comfortable and allows a richer client-counselor relationship. In fact, it is probably one of the best platforms for conducting counseling that is available with maximum privacy and security. Since there is no registration process, users don't have to worry about their data being compromised as in other platforms."
Contact Us
Ask a question or book an appointment below. For emergencies call 112 or visit your nearest hospital
"I've been seeing a counsellor at Healmind and I'm very satisfied with the quality of service they provide. They have an easy to use interface and all the professionals are licensed."