Healmind : The  Best
Online Counselling in Kerala
Healmind is a leading online counselling service for children, individuals, couples in Kerala. Our Clincal psychologists are experts in their field. Individual Therapy
To address any sort of problems that can affect one's quality of life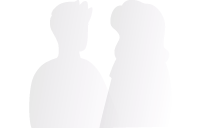 Couples Therapy
 To enjoy a healthier and happier married life by resolving difficulties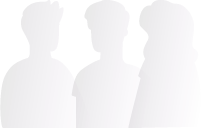 Family Therapy
To improve communication between family members while
Why online Malayalam therapy is convenient ?
Healmind is the best online Counselling in Kerala
Online therapy is usually fairly affordable and convenient .our online counselling, you can talk to a psychologist from the comfort of your home! With no commute and no waiting room, it's easier than ever to get the help you need.
Online 24/7 access from anywhere
Need help now? We're available 24/7 . We provide best online counselling in Kerala via phone, Google meet , Zoom  or Whatsapp to answer any questions or offer emotional support.
Get personalised care for what you need
Our team of online psychologists are experts in their field. Whether you need help with stress and anxiety, family conflict, depression or anything else, they've got your back!
A natural solution for everyone
Whether you're a child, individual or couple – we've got something for you! Our team of professionals understand all types of issues that people go through. With reliable service and affordable prices on every package, there's no excuse not to talk to us today.
Unexpected Mood Swings
It is okay to have days where you feel sad or anxious. Everybody gets sad, irritable, or happy and it's a natural part of life. However, when these rapid mood swings affect your sleep, food intake, and productivity, seems pathological.
Psychological disorders such as Depression, Anxiety, and manic episodes consist of mood swigs. Substance use, hormonal changes, or other health issues also had an effect.
It is okay to feel so, we are here to help you through online Counseling.
Consulting psychologists will be the best decision, they teach you to manage your emotions rather than control or suppress them.
Stress & Anxiety
Each one of us experiencing everyday stresses. That nervousness will be a short time but if stress and anxiety begin to interfere with your daily life it may indicate a more serious issue. Increased anxiety may lead to avoidance of particular situations and create both physical as well as psychological symptoms. Generalized anxiety disorder, panic disorder, are some of the abnormalities related to stress. There are various counselling techniques available for managing your anxiety, even through online consultation.
Depression
We know. Depressed. Suicidal. Those are hard words to see and hear. Because of that, we're here for you and we understand how you feel. Facing mental health problems is scary, but it's important to reach out for support. Our online counselling platform provides targeted support to youth in Kerala who may be experiencing depression stress anxiety or feeling suicidal or those who have a friend or family member who is experiencing these challenging situations. eating Disorders are mostly found with depression
Family Member Conflict
Family conflicts can occur between couples, parents, and children or between siblings. All kinds of interpersonal conflicts, in a wide variety of forms including verbal, sexual, physical, financial, or psychological will affect the entire family structure.
Every family deals with it differently. Some seek a silent approach, avoiding conversation between members, others throw violence against them.
Rebuilding the family structure in a resilient way by a psychologist will create a better environment. Telepsychology Centre  is  better option provides targeted support to youth in Kerala
Job Loss or Change
Are you dealing with depression because of jobb less or job change ? Tired of feeling alone and scared with no one to turn to? Is this affecting your relationship with friends and family? We can help. Our online Therapy platform is accessible from the comfort of your own device, from a mobile phone, tablet or laptop—day or night.
Irregular Sleep Cycles
Getting quality sleep defines a quality life. Sleep deprivation or disturbed sleep can affect our mental health. 33% of the world's population is affected by insomnia. Some psychiatric conditions can cause sleep disturbances and decreased or disturbed sleep can also worsen the symptoms of many mental health issues. The bidirectional relationship between sleep and mental health creates space for psychologists..
Couple Infidelity
Discovering a partner's infidelity creates an emotional imbalance. Partner got confused about whether to hold the relationship or not. Psychologists could be good listeners. They can listen to both partners and their viewpoints regarding infidelity. Online counseling services are available for resolving conflicts and indecisiveness regarding infidelity. Couple therapy can help to address the needs of both partners. Therapy may help them to rebuild their bond. If a couple decided to break up as a result of infidelity, counselors will help to handle it wisely.
Harmful Thoughts
You're not alone. Millions of people suffer from harmful, negative thoughts and feelings that can lead to mental illnesses such as depression and anxiety. Our online counselling platform actively works with you to discover the causes of your debilitating thoughts and provides proven self-help techniques for you to use for a more positive mind-set. through affordable online therapy – Treatment
Isolation & Lonliness
If you feel isolated and lonely, our online counselling platform can help. It can help you feel connected with someone and supported. By talking to a professional therapist on our Tele- Counselling, you can share your thoughts and feelings in a totally anonymous way. You'll be given the space and time to explore your problems without interruption from anyone you know. It's a great way to talk about your deepest concerns, and get the help that you need to put things into perspective and to see a clearer path forward for yourself.
Strained Relationships
Strained relationships is a bad situation when the couple is not happy with each other. Relationship should generally be stress-free. In fact, if there are more problems in the relationship, it can be a sign of an abusive relationship.
Addiction
Confessing that you are suffering from a substance abuse problem can be very difficult. Understandably, many people addicted to drugs or alcohol feel much shame in admitting they have a problem and would prefer to manage their addiction on their own. However, without professional help, it is virtually impossible to break free of drug or alcohol abuse. There are numerous stigma attached to addiction, and if you suffer alone this only makes the condition worse as you isolate yourself and your problem becomes your secret.
 Healmind – Online Counselling Centre Kerala
      At Healmind's Online Malayalam counselling , it's all about you! Our online counselling service guarantees your privacy and confidentiality so you can focus on what's important – talking about what's really on your mind.
    Healmind – online psychologist consultation in Kerala .Our Online Clinical psychologists are trained to listen without judgement and provide you with the empathy and understanding that you need. They'll never make any assumptions about your situation – they'll only give you the feedback that you need to hear.
HealMind  is one of the best online psychotherapy centre in Kerala, which provides counselling and talk therapy to customers through online counselling. HealMind has been providing psychological services for mental health problems like anxiety, stress, depression and burnout etc. The Malayalam online psychologist in Kerala helps you recover from mental health problem by providing services of famous psychotherapists.  Talking therapy  is beneficial for people who cannot visit the psychologist or psychiatrist due to work commitments or any other reason. With HealMind you can book an appointment with best mental health professionals and communicate with them through text chat, audio/video (Zoom )call or email.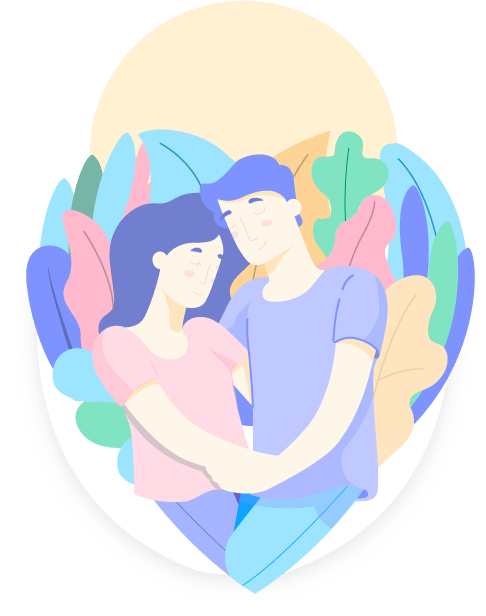 Our  Online  Psychologists from Kerala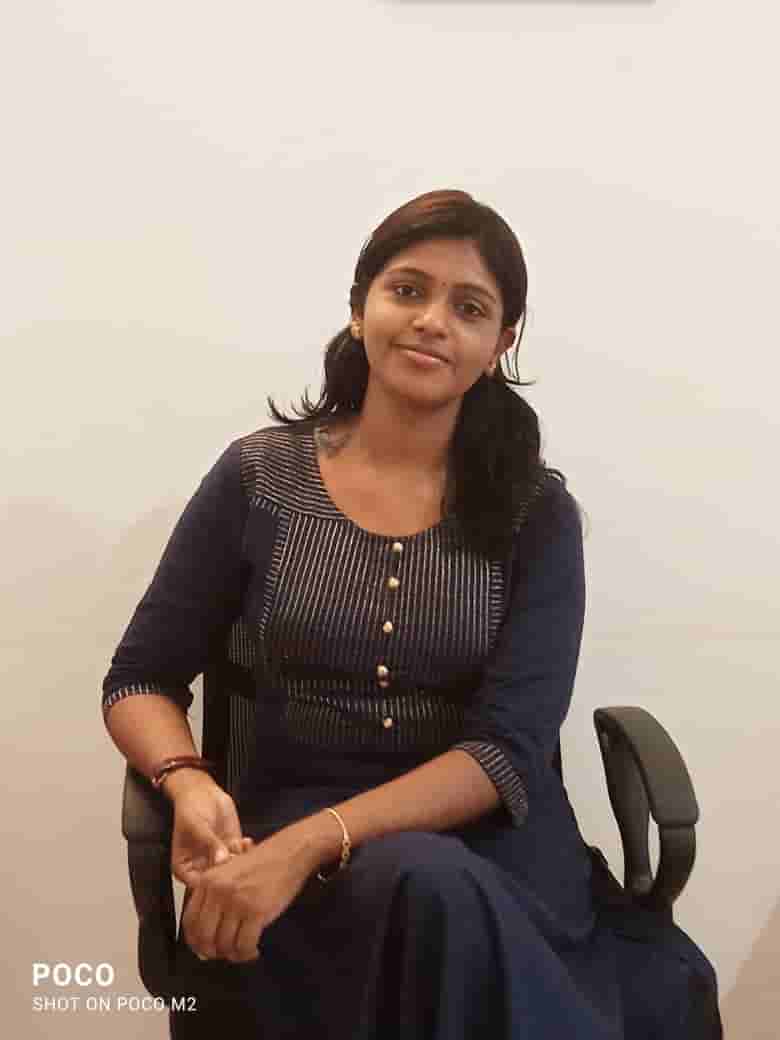 Arpitha Sachindran
Clinical Psychologist
Ms.Arpitha Sachindran an experienced Clinical Psychologist  with RCI License worked in many mental health settings including reputed hospitals, private clinics, and community services. She focuses on strengthening the quality of life of clients from the perspective of positive psychology.
Arpitha is specialized in Child Parents interaction, Marital- sex therapy, Adolescent mental health, and Personality Disorders.
Expertise in CBT, BT and Dynamics and online therapy.
Fluent in Malayalam, Tamil and English.
Sreerekha Mohan
Clinical Psychologist
Mrs.Sreerekha Mohan is licensed clinical psychologist (RCI)(A63465). She has years of experience working in government and private sectors and expertise in dealing with child, adolescent and adult psychological and psychiatric problems via online &  Face To Face Therapy
She uses client-centered therapeutic approaches depending on the individual's psychological needs and problems by using different psychotherapeutic methods such as CBT, BT, Positive psychological interventions, Mindfulness based therapy etc.
Fluent in  Tamil , Malayalam and English. Expert in handling Online psychotherapy
Anusree P R
Clinical Psychologist
Mrs.Anusree PR is a licensed clinical psychologist who is registered under Rehabilitation Council of India after successfully achieved her M. Phil Clinical Psychology from NIEPMD .She has extensive experience in the field of child rehabilitation and parental management training ,  dealing with behavioural issues among children/person with disability. She is successful dealing with adjustment issues, depression and anxiety disorders and other neurotic disorders through CBT. She also extends her service at the community level through various awareness and training programs & Online Counselling platforms
Sini Elsa Joseph
Clinical Psychologist
Ms.Sini Elsa Joseph has a Mphil in clinical psychology from NIEPMD.Since 2018, she has been working in diverse clinical settings and hospitals treating adults, adolescents and children with various disorders utilizing a wide range of holistic orientations and techniques.
Ms.Sini Elsa Joseph is a member of many professional organizations such as Indian Association of Clinical Psychologists - Kerala Region ( IACP-KR) and psychology circle.
She has research publications in international and indian journals of psychology.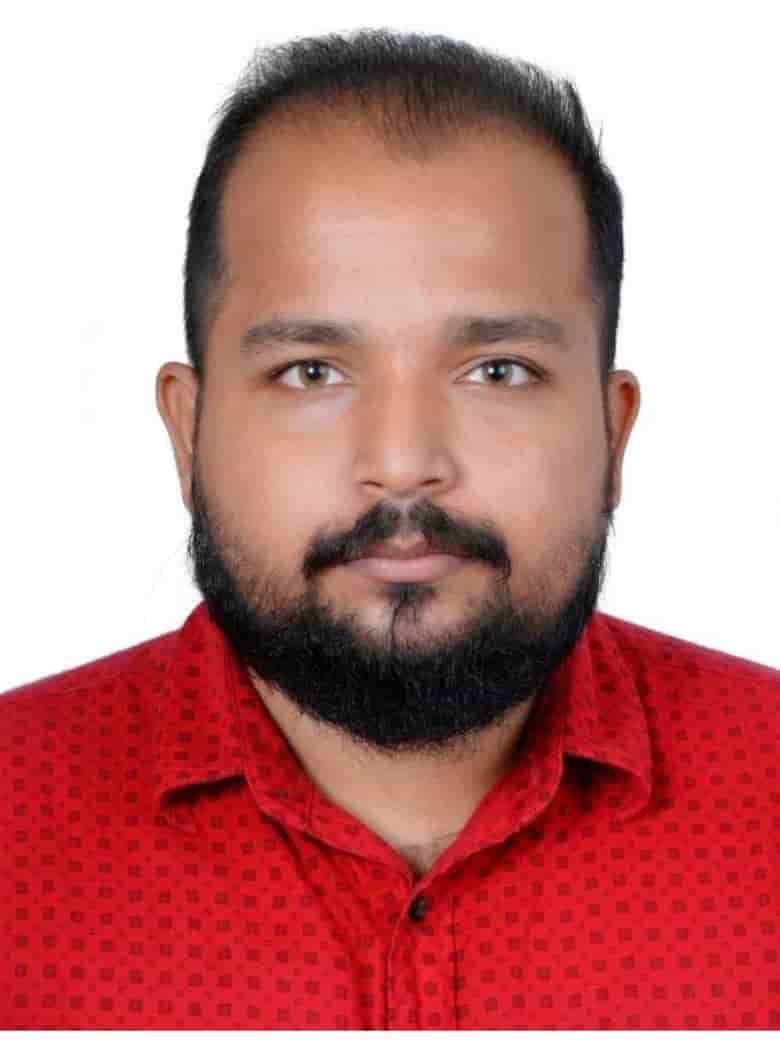 Hemil E G
Clinical Psychologist
Hemilnath E.G is working as a clinical psychologist with registered under RCI (Rehabilitation Council of India) for the last two years.
He was completed MPhil from the National Institute for empowerment of persons with multiple disabilities (NIEPMD). his areas of interest in anxiety disorders, personality disorders, mood disorders, and neurorehabilitation and managment. he is specialized in CBT, DBT, neurorehabilitation etc.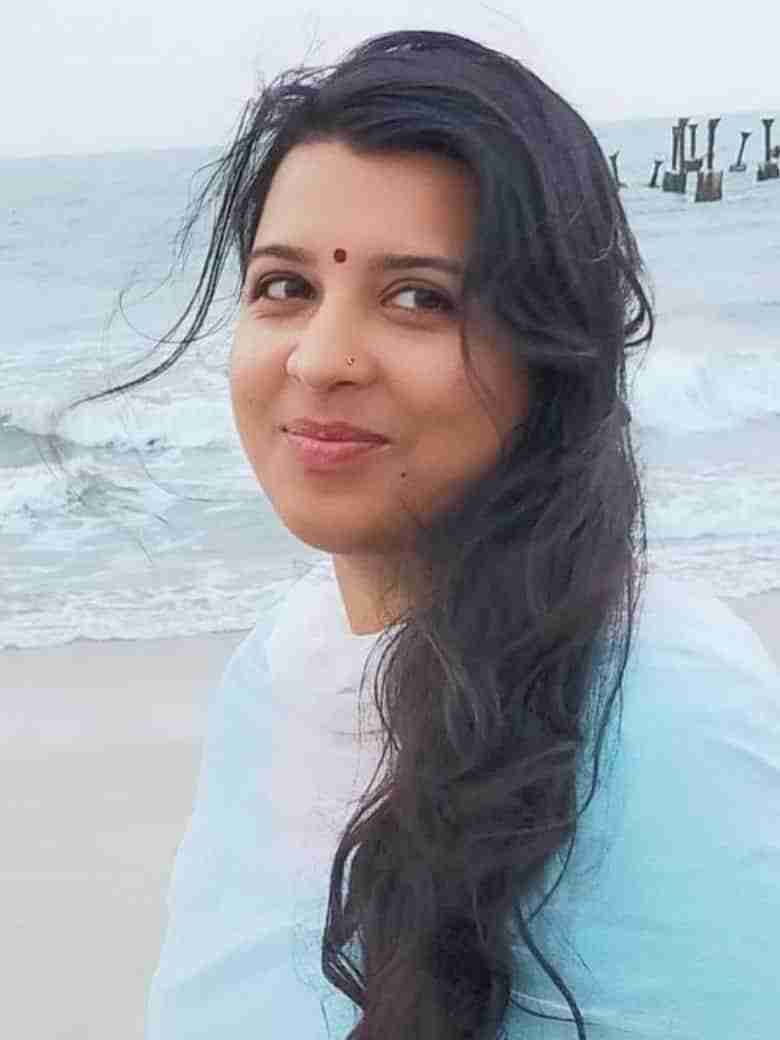 Prijitha S
Clinical Psychologist
Prijitha S , Licenced Clinical Psychologist Experienced clinical psychologist with a demonstrated history of working in clinical settings and health care sectors. She has proficiency in dealing with various child , adolescent and adult mental health issues.
Her medical qualification includes MPhil in Clinical Psychology. Her major areas of expertise include brief therapies especially solution focused brief therapy. She is keenly interested in Neuropsychology as well.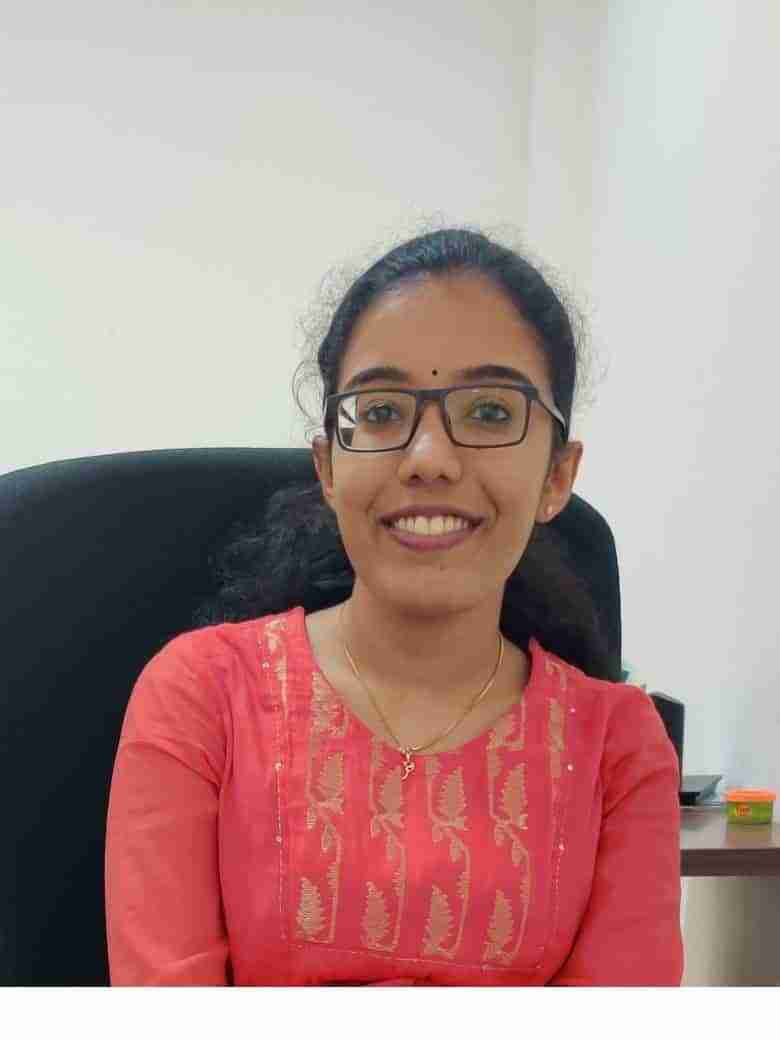 Praneetha
Clinical Psychologist
Ms. Praneetha  is a licensed Clinical Psychologist  completed her MPhil Clinical Psychology from Institute of Mental Health and Neurosciences, Medical College-Kozhikode.
She was trained in Behaviour therapy (BT),Cognitive Behaviour Therapy(CBT), Psychoanalytic psychotherapy and many other psychotherapeutic approaches. She is genuinely passionate towards improving the quality of mental health wellbeing among individuals who are experiencing various mental health issues.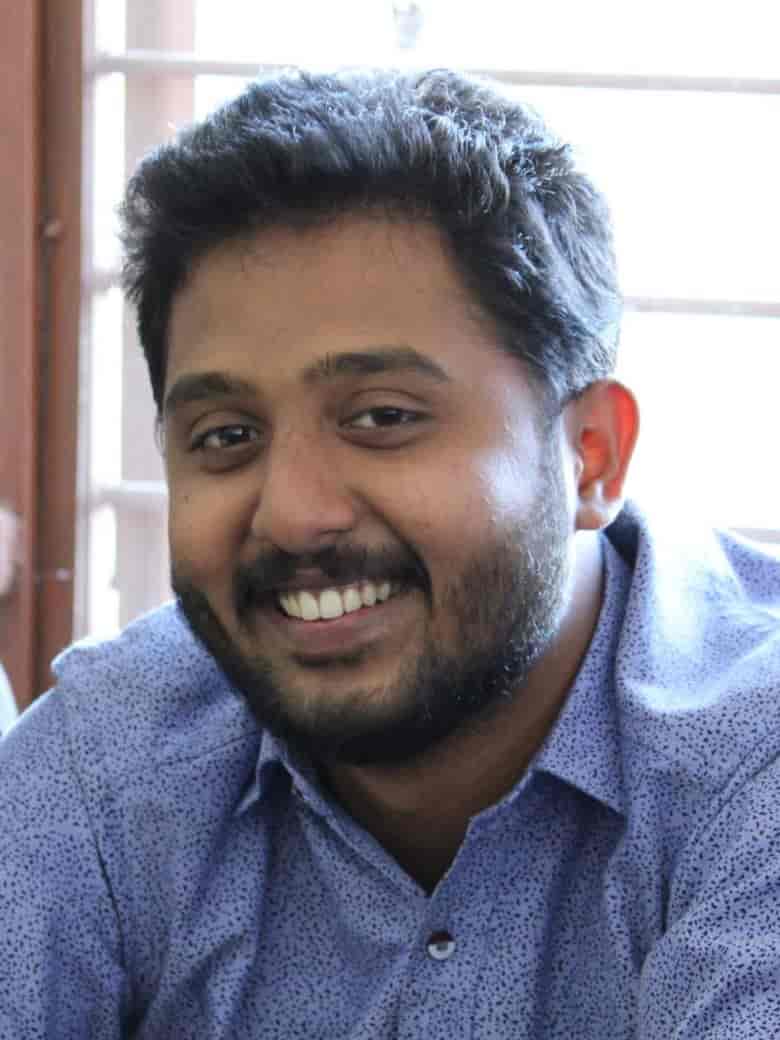 Jipson Sebastian
Consultant Psychologist
Jipson Sebastian is a Consultant Psychologist and mental health Professional who is expertise to provide Psychological help for individuals, Who are going through various emotional crisis.
He completed his Post Graduation (MSc Psychology) From Indira Gandhi National Tribal University, Madhya Pradesh. He completed his Graduation from Central University of Karnataka.
Gopu E G
Clinical Psychologist
Mr.Gopu E.G is a licensed Clinical Psychologist completed his MPhil Clinical Psychology from NIEPMD, Chennai. He has an extensive experience in working amongst Child, adolescents and Disability areas.
He was trained in Behaviour therapy (BT) , Cognitive Behaviour Therapy(CBT), Parental Management Training(PMT),Psychoanalytic psychotherapy and many other psychotherapeutic approaches.
 Know More About Malayalam  Online Counselling  
Counselling
     Therapy is a time-tested way of treating mental disorders and other problems in a very natural way. It helps people deal with their problems in such a manner that they are able to experience relief and happiness. This method involves using therapies, counselling, meditation and yes; even biofeedback that help improve the mind and treat psychological issues like depression, anxiety and stress. Therapy can be used as a supplement or replacement of medication but both have individual benefits and risks. Therapists are trained professionals who know how to help their clients overcome various kinds of psychological issues with their natural human resources like rational thinking, empathy and mindfulness. It has been proven that safe treatment methods like cognitive behavioural therapy, psychodynamic therapy etc completely address mental disorders causing people pain and suffering due to its negative effects on daily life activities.
Online Counselling in Kerala
     Online counselling ( MeSH -D000068237 ) is a convenient, affordable way to improve your mental health. In-person therapy can be time consuming and expensive, especially when you have an erratic schedule or have limited access to local therapists. With online therapy, you can work with a professional at a time that works for your busy schedule or budget.
    We provide online psychologist consultation in Kerala. Online counselling may also be a good option for people who have access to the internet and need assistance with a non-urgent problem. The online counselling industry has grown over the past decade because so many people struggle with mental health issues. It could behove you to find a reputable therapist who can help you manage your symptoms and reduce anxiety or depression. Healmind provides Best online Counselling in Kerala
Types  of Malayalam Online Therapies Healmind Provide 
Child Therapy
    It is important to diagnose and treat children as early as possible because an early intervention can help make a difference in the health of their future. Treating mental healthcare-related problems as soon as possible will help reduce illness, social dysfunction and negative life outcomes for children. This includes ensuring that young people get support from birth through adolescence to manage severe psychiatric disorders and unhealthy lifestyles.
Individual Therapy
   Individual psychotherapy is a treatment of emotional and personality problems or disorders by using psychological means. In other words, just like how a physician would treat fever or cold there are treatments that help with treating problems of an emotional nature. Through the use of therapeutic interventions, individual psychologists help a person identify their emotions and develop the self-awareness necessary for recovery. The process stems from trauma, learned behaviour and defence mechanisms which have been shaped by previous experiences.
Couple Therapy
 Couples therapy can help you and your partner recognize the issue affecting your relationship, learn how to communicate effectively, and address problems that are creating distance between you. It's a way to develop the skills needed to resolve problems and move toward healthier communication and more positive connection.
Family therapy 
    Family therapy is a type of psychotherapy that can help members of a family communicate more effectively and work together to solve problems. Family therapy can focus on one family member or on the entire family as a group, including siblings and extended family members.
Frequently Asked Questions
What are the advantages of online Counselling Kerala ?
Our online therapy service helps clients overcome their issues through the use of live chat sessions, email, Skype and telephone. Clients are able to communicate with a trained Online therapist in Kerala  directly via these methods. This allows for increased confidentiality, reduced travel expenses and accessibility to all parts of the country. know more about advantages of online Counselling
Is Malayalam  online therapy as effective as face-to-face therapy?
Online therapy has a lot of benefits. First of all, it's convenient and costs considerably less than face – to – face counselling sessions. Where ever you may be you can Connect to  Best Clinical psychologists in Kerala /  No.1 Online Counselling Centre in Kerala and attend therapy in You Mother tongue   The empathetic approach of your online  therapist can help you is by listening to what's going on in your life and explaining techniques you can use to cope with stress and other problems. In that respect, an online therapist can be as effective as one who sees you face-to-face.
Is Malayalam  online counseling safe?
Is online counseling safe? It's a question that many people who are considering online therapy ask themselves. And it's a legitimate question, because there are potential security threats to data and private information. If you're thinking about engaging in online counselling or therapy, here's some information to help you understand the potential security issues and what steps we take to ensure your privacy is protected.
How do I prepare for online Counselling?
There are a number of things you can do to prepare for your counselling session. Firstly, it is important that you arrange some time in advance to ensure that you have the right space and time available. We suggest allowing 45 minutes to an hour for your counselling call. Learn More about how to prepare for an online therapy and also see what can expect from therapy
What is virtual counselling?
Online therapy is an example of a hybrid model. It fills the gap between self-help and traditional therapy by providing clients with access to a professional counsellor at times and in places when they otherwise would not have it.  In Virtual Counselling You and your therapist will decide together how often you will meet, how much time will be spent in each session, and what type of technology is most appropriate for your needs. As online counselling grows in popularity, more and more therapists are becoming trained in this approach. Healmind is leading online Counselling in Kerala
Can I use WhatsApp for counselling ?
Yes, you can use WhatsApp for counseling. The video call feature of WhatsApp (and similar apps) allows you to see your clients face to face, which makes them feel more comfortable and allows a richer client-counselor relationship. In fact, it is probably one of the best platforms for conducting counseling that is available with maximum privacy and security. Since there is no registration process, users don't have to worry about their data being compromised as in other platforms."
Contact Us
Ask a question or book an appointment below. For emergencies call 112 or visit your nearest hospital
"I've been seeing a counsellor at Healmind and I'm very satisfied with the quality of service they provide. They have an easy to use interface and all the professionals are licensed."